Crazy 8 Tees, Skirts & Leggings now $4.99 through Sunday 5/4!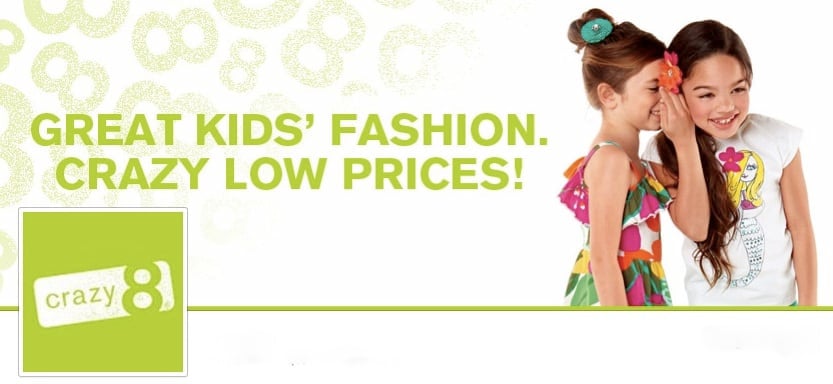 Crazy 8 has great kids' fashion for crazy low prices! Get this
super

fashion
deal until 5/4.
Kids grow so fast! Stock up now for Summer!!
"Shop Crazy 8 for great kids' clothes at crazy low prices! Save on stylish children's clothing for boys and girls sizes newborn to 14"
Now through 05/04

Like, Follow, and Share the charm..

Purpose & Pizzazz,
BeckyCharms